Glamourdaze, a vintage fashion and beauty archive has published a collection of vintage makeup guides. I've been a Youtube follower of her videos for about a year now and find them incredibly entertaining.
Get a bargain and instantly download the full bundle of guides – featuring more than just makeup!
Beautifully restored and inspiring beauty manuals from the Flapper days of the 1920s, to the glamorous 1950′s era. Genuine advice for women by beauty experts of the period. A trip on a time machine, back to gentler, more feminine days. And the advice and tips are fabulous. So treat your self, best friend or loved one to a pleasant surprise. [PDF e-book - also read on iPad or iPhone]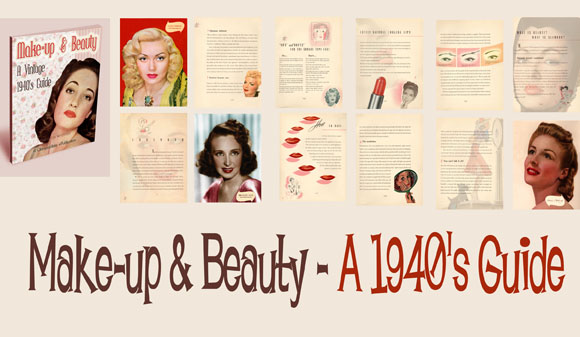 What are people searching for?